Helping you to stay well after the treatment
Paddle is an app designed by patients for patients who have had treatment for anxiety and/or depression at an NHS talking therapies IAPT service.
Paddle provides a secure way of storing the information you gained during treatment.  You can use Paddle to store and organise session notes, worksheets and your staying well plan (or relapse prevention plan or blueprint). You can also add additional resources and upload resources which you might want access to in an emergency.
Paddle also helps you to stay well after being discharged from treatment by helping you to regularly review your progress.
Once a month for six months after the end of your treatment, Paddle will prompt you to complete the questionnaires that you regularly completed during treatment. You can:
See what your latest scores are
Review how your scores have changed over time, with graphs for each questionnaire showing your progress
Reflect on how things have been for you and what you might need to do to stay well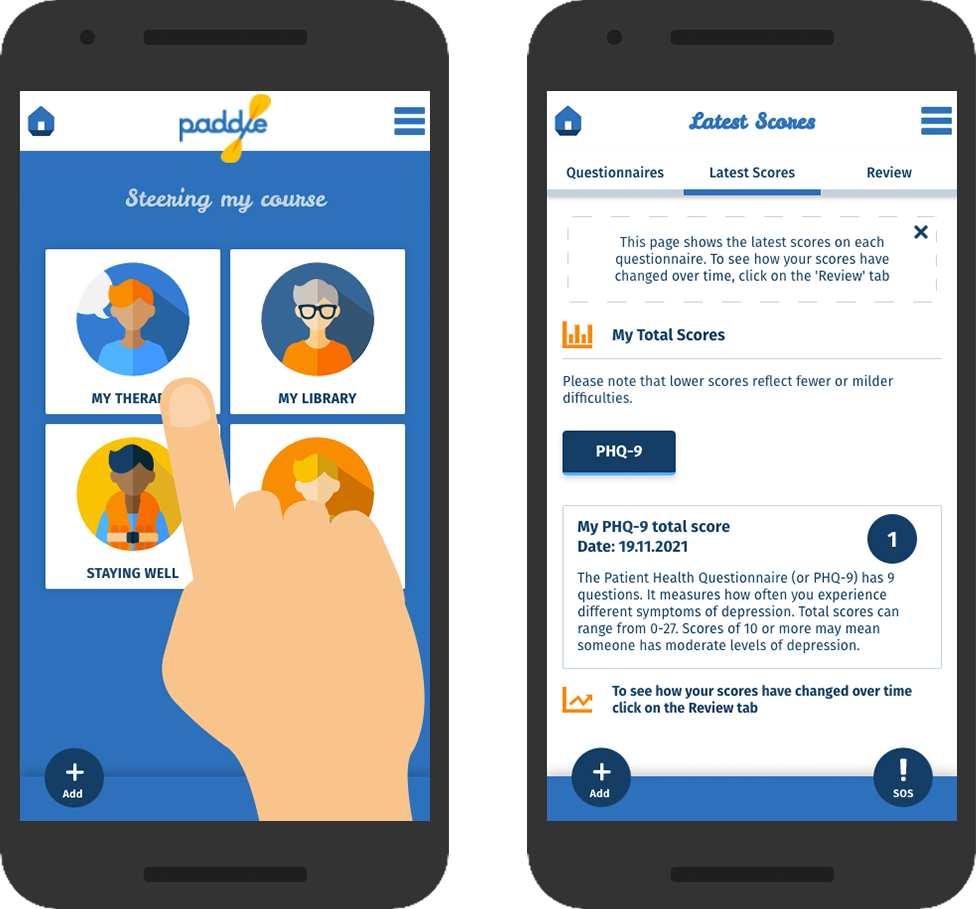 Please note that you will need an invitation to download Paddle. A selection of patients who have been discharged from NHS IAPT (talking therapies) services across the Thames Valley between October and December 2021 are being sent an invite to download and use this latest version of the Paddle app as part of a pilot to test functionality and usefulness.